I worked as a UX/UI Designer for one of the Big Four professional services networks in the world. From 2015 until 2017 I formed part of the design team at TheTin, a Brand & Technology agency based in London.
This project involved working closely with the client global teams to find the best solutions for their digital needs, using an agile methodology and usability testing for any proposed improvement.
The project's core was to develop their global digital brand, creating accessible and responsive web components and templates for their global network and campaign microsites.
I helped set up the main design principles included in the client's digital guidelines, covering application of the brand identity across different channels and devices and specifying best practices.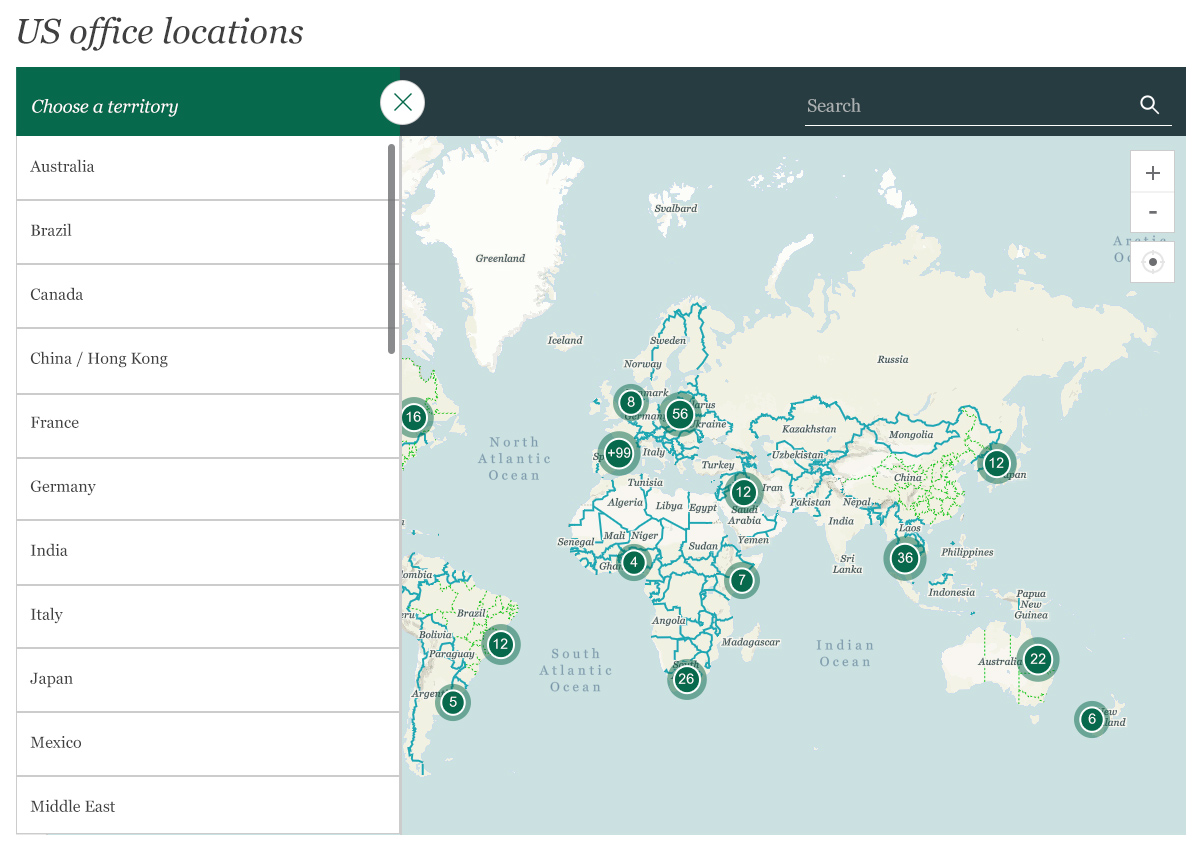 Office locator component on desktop, using clusters and nested panels rather than plain select menus.